New Zealand's most desired swimming pools
Freedom Pools is an award-winning Fiberglass pool and spa pool manufacturers in New Zealand and Australia. With 45 years of experience and complete accreditation, there's no better group to make your pool dreams a reality.
Fiberglass Pools & Spa Pool Manufacturers
Founded in 2003, Freedom Pools New Zealand is one of the best fiberglass pool manufacturers world-wide. We have been providing kiwi families with the best pool choices on the market for over 16 years.
As Freedom is Australia's top manufacturer of fiberglass pools, we cherish our association with them and are thrilled to be part of the team. Freedom Pools New Zealand have been created by a wide range of the country's most talented designers, architects, and landscapers.
Over the years, fiberglass swimming pools supplied by Freedom New Zealand have become the centerpiece of landscape designs and family entertainment settings at kiwi homes nationwide.
Experienced Professional Service
Freedom has been manufacturing award-winning swimming pools for New Zealand and across Australia for over 45 years.
Freedom Technology
Eco-Friendly Manufacturing
Freedom Pools has created Australia's first eco-friendly fiberglass swimming pool and spa range, with the application of this new technology to the manufacturing process.
MarbleTech™ Interiors
Our exclusive MarbleTech™ interior has revolutionised the fiberglass industry. MarbleTech™ is an innovative marine gelcoat finish developed by Freedom Pools.
EcoPure™ Antimicrobial System
A Freedom Pools innovation, Eco-pure is a revolutionary microbial inhibitor now included in the gelcoat finish of every Freedom fiberglass swimming pool.
Superior Construction
Freedom Pools have consistently developed and improved existing design principles and applied them to our pool models. We provide a high-quality and durable solution.
Invest in the best,
when only the best will do.
Our Pool Collection
Our sophisticated designs range from family-friendly entertaining pools to modern streamlined pools—and everything in between. Dedicated to manufacturing quality fiberglass pools of all kinds, each pool shape and design has been diligently developed by our world-class designers to complement a wide variety of landscapes and architectural layouts.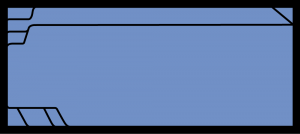 ENTERTAINER COLLECTION
The Entertainer range of pools caters to every taste and preference. Featuring all the benefits of a swim spa design, the Entertainer also boasts plunge-pool depths…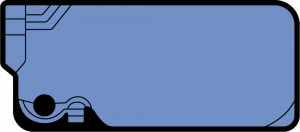 LIFESTYLE COLLECTION
Our Lifestyle collection includes a selection of stylishly unique lifestyle designs. Each pool has been created for a particular purpose…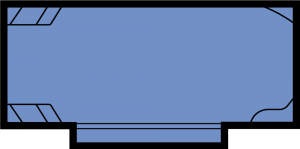 PRESIDENTIAL COLLECTION
Stylish, modern, and sophisticated. This range features dual entry allowing for maximum pool access area. Our feature edge to the President range can also be…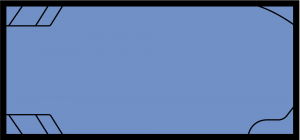 PLATINUM COLLECTION
Modern sophistication is the main term used when talking about the Platinum Collection. The Platinum Collection consists of rectangle-shaped…
Accreditations
Freedom Pools is the only company in New Zealand that is quality-certified to build pools under all four AS/NZS PAS-Mark conformance accreditations. When you buy through us, you can rest assured that you are buying the best.
Testimonials
Hear from our satisfied customers below!
"

In the last 4 years I have had the pleasure of installing two pools with Freedom. Glen, Ruth, Vanya and all the team have been great to deal with, from consultation to installation and set up, through to completion of the projects. I have found the communication top notch and the quality of the finish of my pools and hardware second to none. I have no hesitation recommending Freedom pools to anyone wishing to install a quality pool.

"

Craig, Riverhead

"Freedom Pools was one of the best contractors we've ever dealt with during our house build.  Stephen was our main point of contact, and was very helpful and honest in what additions we did and didn't require. Our pool exceeded all our expectations and then some.  From every design detail to all the logistics one encounters with a new building platform/structure, they worked with us without any hesitations.  We met with several pool contractors, and Freedom are an honest company that puts customer satisfaction first. We still phone Stephen to provide us with recommendations to this day. They were true to their word, budget and commitment to a beautiful quality product."

Heather, Auckland

"We had never had a swimming pool before so when it came time to select a pool for our new rural build we researched our options carefully and selected the best product we could find. The customer service we received from Freedom Pools was pleasing, they were informed, honest, reliable and efficient. Every step of the pool purchase and installation process was well planned, communicated and occurred as programmed. Freedom Pools have been a pleasure to deal with and we have an outstanding result, thank you Freedom Pools."

Ian & Maggi, Ahuroa

"

It would be quite hard to do a short testimonial, I just have SO much good stuff to say about you!

"

Phillip, Auckland